Monday
The start of my 20th season with my Peltonens, at the Gatineau Park P7. I got these in grade nine when I joined the XC ski team and first learned of skate skiing which had only taken over in the previous few years. These skis were sold as a kind of hybrid and for many years I used them for both skating and classic just by changing the wax. Good old Pelties. They may not be long for this world.
Tuesday
Thursday
My first night xc ski of 2014. From P16 in the Park, this was a brilliant little trip with my big brother. This picture is a trail intersection. I love night skiing. You really feel like the woods belong to you, and it drives home the beauty of this sport: our facilities are open 24/7. Ski at your own convenience.
Saturday
A family snowshoe in the backyard.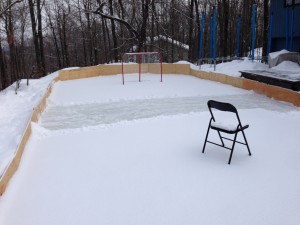 Rink maintenance.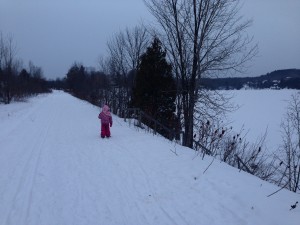 An afternoon family xc ski along the Gatineau River train tracks.
Sunday